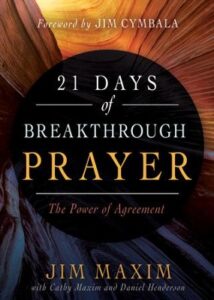 "Again I say to you that if two of you agree on earth concerning anything that they ask, it will be done for them by My Father in heaven. For where two or three are gathered together in My name, I am there in the midst of them." (Matthew 18:19–20).
Are there things in your personal life, your loved ones' lives, or your church life that desperately need to change for the better?
Have you been yearning for real spiritual breakthrough in the challenging situations you face?
Have you ever considered that God is just waiting for His people to cry out to Him in prayer together?
The prayer of agreement is one of the most powerful gifts that God has provided for victory in our Christian lives. He has promised us that He will respond to this time of focused prayer as we seek His face together.